ENGINEERING:
"Without Engineering Science is just Philosophy"
We SVE have a dedicated team of engineers working to match the customer design needs and providing prompt technical solutions.
Planning and Estimation.
Designing of Electrical panel and Projects.
Site Inspection and Project completion.
Environmental Consulting
Providing customized customer support including project's Designing, consultant approvals, procurement, erection, testing and commissioning.
Services
A satisfied customer is the best business strategy of all
No matter what you sell, you got to sell satisfaction
SVE firmly believes customer satisfaction & service supports are major players for firm growth and committed to it.
An experienced team of qualified professionals provide service support on 24 x 7 Basis.
1. Servicing of all major VFD's Service, Commissioning & take AMC-5.5kw to 2 MW. (Inovance, Vacon, ABB, Danfoss, Schnider,CG, L&T…etc )
2. AMC visits and troubleshooting within the stipulated time for Preventing process breakdowns.
3. Installation and Commissioning of VFD's, field instruments (Actuators ,Sensors, Valves),process automation , AHU's ,Cable erection and duct working
4. We have 6 no's of BE graduate Engineers for Drives Repairs, Commissioning and Panel Erection works.
5. 5 no's of Technicians for Panel wirings & we have Two lower end Contract Team for In-site work
6. We are doing service up to 132kw SUMITOMO Gear Box
7. We are doing Supply & Commissioning up to 1900kw HT Motors/Drives
8. We are doing HVAC Ducting work & Fire Alarm System also given the best solution for customers ( AHU, COMPRESSOR, PUMP,COOLING TOWER & CHILLER)
9. We are given the best solution for Harmonic reduction using Active Harmonic Filter -own branded in " SVE SPECTRA "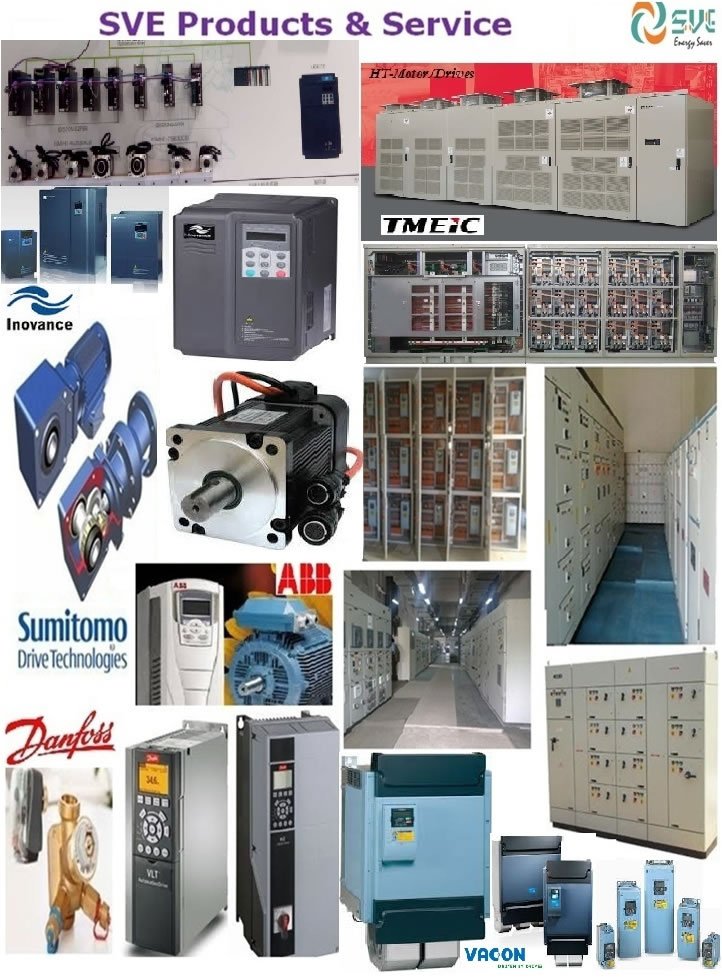 SVE commissioning refers to the on- site commissioning of All type of AC drives, Solar Inverters, Electrical Panels and Cable Erection at customers' premise.
Supervision of Erection
Visual Inspection of Installation
Cold Check of the System
Control Interface Testing
Panel Testing and commissioning
Test Run
Commissioning Report